Online Banking Is a Great Option for Snowbirds
[It's a convenient solution for remote workers and wanderlusters too.]
With remote working opportunities increasing and Baby Boomer (and some Gen X) retirements accelerating rapidly, many people are choosing to travel more, only returning to their home base occasionally.
"Snowbirds" used to be a term to describe retirees who left their primary homes in the winter heading south to seek warmer climates when chilly temperatures and winter weather arrived.
Today, a snowbird can be a retiree or a younger person who doesn't want to stay tethered in one place for long.
What all snowbirds have in common is the need for convenient and stable banking options. This is why more Americans are shifting away from banking at brick-and-mortar locations and choosing online-only banks instead.
Everyone can enjoy the benefits of online banking, but travelers, remote workers, and retirees benefit the most, and here's why.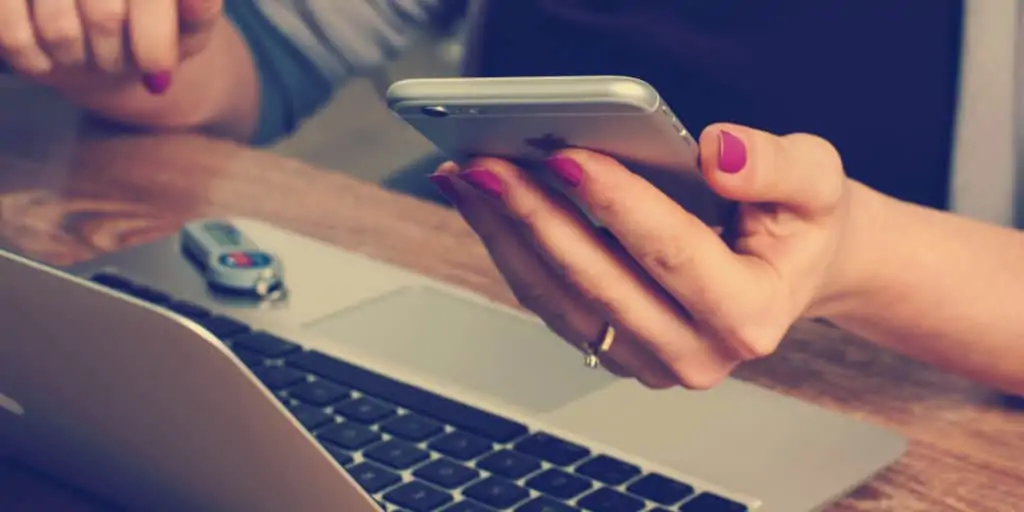 (This page may contain affiliate links and we may earn fees from purchases at no additional cost to you, i.e., as an Amazon Associate, we earn from qualifying purchases. These earnings help offset the cost of running this site. You can read our Disclosure and Disclaimer for further info.)
Online Banking Is Convenient
Having 24/7 access to your money no matter where you are in the world matters. Whether you're in the United States or traveling abroad, you want to know your money is always at your fingertips.
While many traditional banks offer some of the advantages of online banking options to their customers, digital financial services from companies that don't have physical locations are the future of banking.
Online-only banks such as Ally offer traditional checking and savings accounts, credit cards, and let you bank anywhere from any device using their Ally Mobile app. 
They even have a feature called Ally Skill™ for Amazon Alexa, which allows you not only to check your balance but move your money between accounts using your voice.
Keep More Money in Your Pocket with Lower Fees and Higher Interest Rates
Another advantage of online banking is the fees, or lack of fees, to be more accurate. Traditional banks charge customers myriad fees that start to add up after a while.
Some banks charge per check written or to move money between accounts. Lenders may also require their customers to use debit cards a certain number of times each month. Or they must keep a high daily balance to avoid paying a monthly service fee.
These fees are mostly non-existent with online banking. Financial services such as Capital One 360 don't charge fees to open, use your account, or transfer funds. The money you earn is the money you keep.
Online banks don't have high overheads because they're not paying several business leases and paying for utilities at those buildings.
Since they don't have these expenses, they pass the savings onto their customers in the form of fee-free, high-yield savings accounts.
Every deposit made into these savings account is FDIC-insured up to the allowable limits. Customers can also use digital tools to transfer money and get the most out of their online accounts.
It's not unheard of to find online savings accounts with APYs of 0.4% – 0.5%.
While they have dropped over the last couple of years, they're generous when compared to traditional lenders. The average savings account at a brick-and-mortar financial institution has a mere 0.01% APY.
Flexibility for Your Changing Lifestyle
Whether you're planning to work remotely on a Caribbean island, or you plan to spend your retirement years seeing Europe's grandest castles for months at a time, you'll need cross border banking and a bank account that travels with you.
Online banking for travelers, remote workers, and retirees offers more flexibility than traditional banking products.
While cashless transactions are the norm in the United States, this isn't always the case when traveling outside of the country. Sometimes you need to have cash in your wallet.
Many banks, such as CIT Bank, don't charge their customers ATM fees. They even pay their customers back up to $30 each month when using another bank's ATM. This feature alone is one of the premier advantages of online banking.
Online Banking Makes Saving for Your Next Adventure Easier
The snowbird lifestyle is attractive to people of all ages because it's a passport to freedom. With little to nothing keeping you tied to one place for long, you can pick up and go whenever you want, wherever you want, and see the world on your terms.
Ally Bank has a great savings program that makes it easy for their customers to save for their next step.
Ally uses savings buckets, a visualization tool that lets you organize your money into different buckets to save for various purposes, and each of the buckets earns interest. It's the digital version of savings envelopes.
Other Products Online Lenders Offer
Online saving and checking accounts are popular because of their excellent features. But they aren't the only products offered by online lenders. 
For example, you can open an online Capital One 360 CD if you're looking to put money into a certificate of deposit.
There are flexible money market accounts available at Ally. And CIT Bank offers both CD's and money market accounts and custodial accounts to help save money for a child's future.
Some online lenders also have various loan options (mortgages and home refinancing, auto, personal, and more) and offer investment services for those interested.
Why Choose an Online-Only Bank Over a Traditional Bank with Online Services?
Have you ever needed help with your account at two o'clock in the morning only to be told to call back during the bank's regular business hours? 
What about when you've been in a different time zone and couldn't get in touch with a bank representative to help you fix a problem with your debit card or another banking matter?
It's frustrating when you don't have access to your money and can't talk to a person when you need them. 
One of the top advantages of online banking for travelers is that customer service is likely available more hours each day (and maybe even 24 hours a day) by phone or chat.
Most major banks offer some form of online or "mobile" banking. Yet online-only banks offer full-service banking without ever needing to step into a branch location. 
Customers still get the standard bank services such as ATM access, accessibility, and security with the additional benefits of saving money on fees and earning more interest on the money in their accounts.
Open an Online Bank Account from Any Location
Finally, the greatest benefit of online banking is that you can start right now from wherever you are. You don't have to wait for your local branch to be open to go in and set up an account.
You can start the process of opening an online account in a matter of minutes and begin banking on your terms faster. When the world is calling, make sure your bank is always with you!