Is the Snowbird Lifestyle Right for You?
Are you ready to make a seasonal change? Retirees have chosen the snowbird lifestyle for years, and this way of living is even catching on with younger people.
With remote work options on the rise, people across all demographics are becoming snowbirds, also known as winter visitors.
While this lifestyle has many perks, it's not something to jump into feet first. There's much to consider before deciding if this change is right for you.
What Is Snowbirding?
Snowbirds are typically older adults – retirees who spend the winter months in warmer locations.
Popular snowbird destinations include Arizona, Florida, New Mexico, and Texas, but all states in the Sunbelt region are contenders.
Georgia has recently become a preferred destination for snowbirds because of its mild winters, coupled with its beautiful coastal areas and thriving urban scenes.
Seniors have been migrating to warmer regions for decades for better recreational activities. But heading south during the winter for an extended period also has health benefits.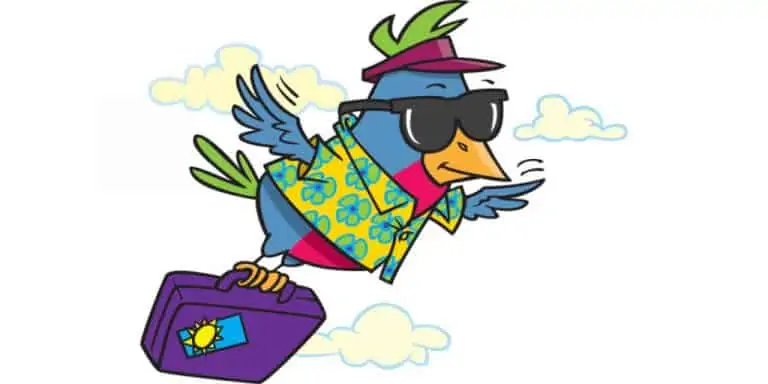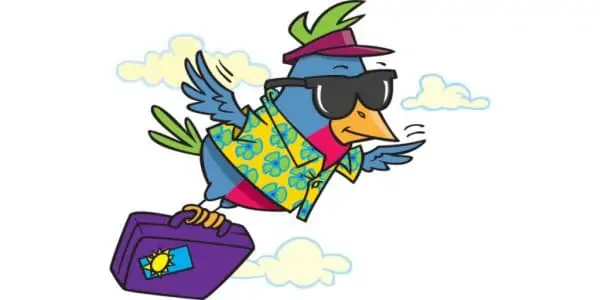 (This page may contain affiliate links and we may earn fees from purchases at no additional cost to you, i.e., as an Amazon Associate, we earn from qualifying purchases. These earnings help offset the cost of running this site. You can read our Disclosure and Disclaimer for further info.)
Colder weather increases the risk of heart attacks in older adults, especially those with preexisting conditions. Moving to a warmer climate where the average daily low doesn't dip below 50 degrees Fahrenheit lowers this risk.
No matter how old you are or your current health, there's no denying that sunshine and warm temperatures are good for the soul.
The Pros of Being a Snowbird
Moving to a snowbird destination during the winter season means you don't have to worry about shoveling snow, driving on ice, or even struggling with daily activities like going to the grocery store wearing a puffy winter coat.
Being in a warmer location lets you continue enjoying the outdoor activities you love.
Outdoor enthusiasts, including runners, golfers, hikers, and bikers, who love being outside, find that snowbirding allows them to continue these activities year-round.
Another advantage of snowbirding is having a change of pace. Not everyone enjoys spending 12 months out of the year in the same location.
Sure, you can take a vacation, but is a week or two really the same as settling in for an extended stay and soaking up warmth?
Most veteran snowbirds would say it's not.
Adventurous snowbirds who like to move from place to place to escape a cold climate also enjoy the freedom this lifestyle affords.
They get to try out different locations and communities and never have to settle for too long.
But don't start packing for your snowbird adventure yet. Keep reading to learn more about what to expect when embarking on this lifestyle.
The Cost of Snowbirding
Snowbirding isn't without its costs. Most people who snowbird have two residences – their summer homes and winter homes.
Snowbird locations and housing options run the gamut in terms of upfront costs and daily expenses.
Aspiring winter visitors must prepare financially.
Many snowbirds choose to spend less on their winter homes than on their primary colder climate homes.
While some choose to purchase properties, others prefer renting an apartment or condo to test the waters.
Examples of snowbird housing options include:
Single-family homes
Apartments
Condos
Manufactured homes
Some snowbirds enjoy the security of owning a home or condo in a singular location each year.
Much like their primary home, their winter location is a home base. Their winter residence just happens to be within or near a snowbird community that doesn't change from year to year.
Others, especially retirees who enjoy the RV lifestyle or younger snowbirds who've adapted to a transient lifestyle, prefer to escape the cold weather by changing up their winter destinations.
Some even like to switch it up and rent in an active adult community one year, lease a beachfront home the next, stay in a park model at an RV resort, or rent a condo in various major cities for a few years before settling on just one warm-weather location to call their winter home.
Other expenses to consider
However you decide to make the snowbird lifestyle work for you, the best way to enjoy your time is to prepare for the expense.
Keep in mind that housing costs are not the only considerations.
You also need to think about fuel costs, travel costs if you need to return home for an emergency or special event, and even the cost of furnishing a second residence.
Don't Forget About Taxes
Snowbird homeowners also need to be mindful of any tax implications of owning a home in two locations.
Will you have to pay property taxes in two states?
What about income taxes?
People snowbirding who are earning money on the road and working in a new state during the winter might owe state income tax in more than one state.
Find out what the state's residency, inheritance, and estate tax rules are beforehand so you aren't caught off guard.
Canadian snowbirds who live in the U.S. during the winter months have additional considerations, limiting the number of days they spend snowbirding in the states to not lose their Canadian residency status and health benefits.
Related: Safe Driving Tips for Snowbirds and Solo Travelers
Maintaining Your Primary Residence (& Your Winter Home)
While you're away, who will maintain your primary residence?
Snowbirds who plan to keep their summer homes need to make plans for maintaining them and keeping them secure. Even if this adds extra expenses to the budget.
It doesn't take long for a home that's not lived in to start to show unattractive signs of neglect if they're not cared for.
Some questions to ask yourself include:
Who will tend to the landscaping or snow removal?
How should I handle the utilities? Do my local utilities offer hibernation periods?
What would happen if the power goes out in a storm? What do I need to do to ensure pipes don't freeze in the winter?
Who might be willing to do routine checks on the house for me?
If you choose to purchase a winter home, how will you ensure it's maintained as well? 
You might also consider if one (or both) of your homes could be a vacation rental property when you're not living in it (although this isn't for the faint of heart).
You'd then earn a bit of rental income and avoid having your home sit empty for months on end.
While it might be challenging to rent a house out in Arizona during the middle of summer, people from all over the world travel to central and south Florida nearly year-round.  
Taking Care of Your Health
Warmth and sunshine do the body good, but many senior snowbirds have health conditions requiring medication and frequent checkups with their doctors.
Before hitting the road and heading out of town, snowbirds will want to ensure their health insurance will follow them and make a plan with their medical professionals.
You need to understand how your medical insurance will work while you're traveling, along with what insurance documents need to travel with you.
You'll also want a plan for paying out-of-pocket medical expenses you might incur if your health insurance policy limits your coverage when you're out of your primary state of residence.
What will you do in case of a medical emergency?
It's important to have a clear plan for urgent medical issues and for getting your medications and medical records.
Can the doctor prescribe you a 90-day or more supply? Will you be able to access your medical information online?
The key to successful snowbirding is making sure your physical health is always a top priority. Make sure any medical supplies and important health care documents are accessible.
Don't Forget About Your Four-legged Friends
Snowbirding offers numerous benefits for humans, but some animals might find the adventure stressful. Other pets eat up the one-on-one time that constant traveling gives them with their owners.
Pet owners who plan to snowbird – especially those planning to travel in a recreational vehicle during the winter – need to consider their pets' needs.
If you're unable to take your pets with you while you're away, who will watch them?
The Bottom Line
For many retirees and remote workers, the idea of spending the winter in a cold, dreary place is unbearable.
Thanks to technology and various services aimed at making 'winter visiting' accessible to so many, there's no need to hunker down when winter weather arrives.
If the snowbird lifestyle is calling you, there's no reason not to answer the call. But it's not a change to take lightly.
Before you head for a popular snowbird destination, make sure you consider all the costs and potential drawbacks of this lifestyle.
Then plan well to make this new way of life enjoyable, fun, and stress-free.
Next: Setting Boundaries with Houseguests, so Everyone Thrives