How To Comfortably Snowbird On a Budget
You know the lazy days of summer are over the day you turn on the heat to take the morning chill away.
Next up? The leaves change colors and pumpkin spice fills the air. Not far behind comes gray skies, freezing cold temperatures, and snow. 
While you may enjoy the first few snowfalls each year, you dream about how to escape to a warmer climate for a month or two (or more!) each winter. 
Many people think it's just retirees who plan to snowbird. But with more people working from home and online or homeschool options for kids, younger people and families may chase the sunshine and warm temperatures too. 
The big questions are how do snowbirds afford two homes and more importantly can you afford to snowbird.
It doesn't make sense to leave your home for the winter months and head south if it's going to negatively impact your financial health. 
Can you create a frugal snowbirding lifestyle you'll really enjoy?
Let's take a look at several factors to consider when you plan to snowbird on a budget.
Your Overall Finances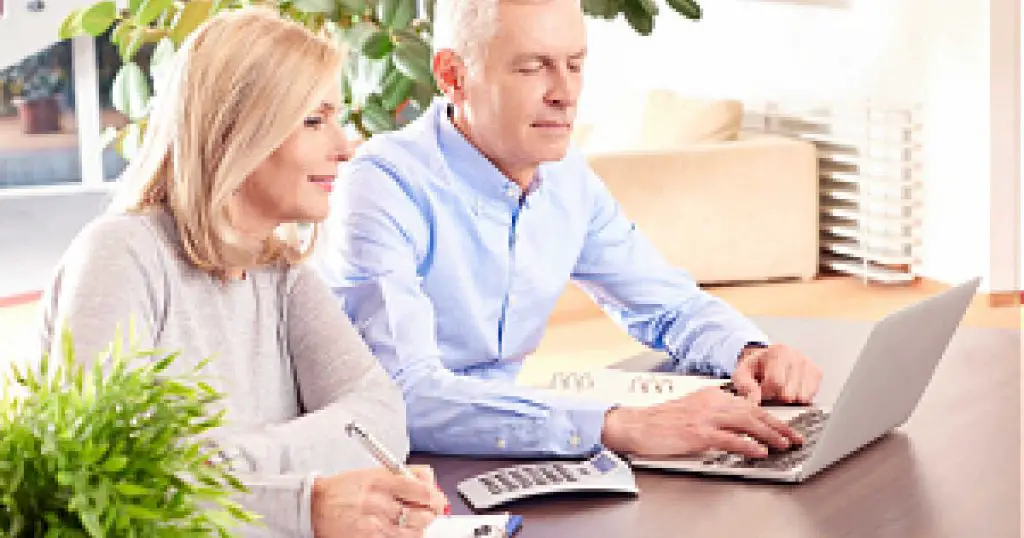 (This page may contain affiliate links and we may earn fees from purchases at no additional cost to you, i.e., as an Amazon Associate, we earn from qualifying purchases. These earnings help offset the cost of running this site. You can read our Disclosure and Disclaimer for further info.)
When you start to plan for a migratory lifestyle, you need a solid understanding of your personal finances.
If you don't use a household budget, carefully track your monthly expenses for at least a few months.
You need to have a baseline of how much you realistically spend, save, and invest each month to create a rough budget.
Do you have a 3 – 6 month (or more) emergency fund in place?
Are you planning on taking on any more debt in the near future?
If you're a spender, will you be able to stick to your snowbirding budget?
This should all be considered when you figure out how much you can afford to spend on snowbirding.
You don't want to go into debt to spend the winter months in warmer weather.
Come up with a monthly snowbirding budget that allows you to continue working toward your financial goals too.
Your Goals for Snowbirding
When you're just looking to get away for a few weeks during the winter, you're probably going to be vacationing and not snowbirding.
It might feel the same to some people, but your budget may be able to stretch a little farther if you won't be away from home for too long.
If your goal is to enjoy long-term stays in a warm-weather area, you'll need to think differently. You'll be more like a resident than a vacationer. 
It's also important to determine if you're looking for a laid-back atmosphere or will you be a more adventurous snowbird.
When you're striving to snowbird frugally, you won't spend all of your days on golf courses, checking out big local attractions, or heading out for dinner each night.
You can have plenty of fun, but you'll need to be realistic about what you want to get out of the experience. 
You may spend more time enjoying outdoor activities and the natural beauty in the south each winter, but shifting your mindset from being a traveler to living a relatively normal life in a new state may be harder than you think.
Destination and Duration
Now that you have a snowbirding budget and goals for your stay, you can decide where you want to stay and for how long. 
Housing will likely be your biggest expense.
Check out home listings on Zillow, Airbnb, or HomeAway to get a feel for different snowbird locations and the cost of real estate and rentals. This can help you narrow down your choices and avoid the high cost of living areas. 
To save money on housing, look for affordable long-term rentals that aren't in major cities, popular destinations, or near major attractions.
It's tough to find frugal lodging options near white sandy beaches, with a view of a golf course, or within a few miles of busy local venues. 
Small town living can provide budget-friendly rentals, quality health care if needed, and plenty to do in your snowbird lifestyle and save you money. 
Lodging away from the "action" is usually a lower cost. And remember, you're not vacationing. You have plenty of time to enjoy the area around the smaller towns. 
Since you'll probably be spending more free time outside, you can also consider saving money by staying in a smaller home that still meets your needs.
Do your homework and plan as far ahead as you can. Inquire about discounts for longer stays at short-term rentals too.
The price of renting month-to-month is generally more than what is charged each month for a full winter season (3 to 6 months) rental. 
Read: 8 Reasons to Rent Your 1st Year Snowbirding
Deciding to Buy a Snowbird Winter Home
You've likely heard people say that renting is throwing away your money. But when it comes to living out of state for a few months each year, you really need to make a smart decision about buying a second home in a warm-weather spot.
When you aren't sure you've found a community you want to visit each year, it doesn't make sense to buy.
Still, even if you find the perfect snowbird destination or retirement community, don't get caught up in buying a property you love but can't afford.
Use your head and not your heart to make the rent or buy decisions.
Some seasonal residents rent out their southern homes when they head back north. (And some rent their northern homes out to make some extra cash when they head south!) But depending on rental income to make payments can backfire.
When a major weather event or economic challenge affects travelers, rental income might disappear.
If you decide to buy, make sure you include all of the expenses in your household budget – including setting up sinking funds for future repairs, state taxes, or HOA assessments.
Rightsize Your Home Up North
It can make sense to reconsider the size of your current home in the north if you plan to make the south your residence in the winter. 
When you chase the sun across states during the year, you might not need the space or want the upkeep, cost, and worry of a big northern home.
Opting to downsize your primary residence or sell it and stay in a rental property when you're back north can free up cash to boost your budget no matter where you choose to stay.
Paying less in property tax bills and home insurance expenses can add up.
Don't rush into this decision too soon though. You don't want to sell a home you love and then discover the snowbird lifestyle isn't for you.
Supplement Your Snowbirding Income
If your budget is tight or if you think you'll need something to do to keep you busy when you're snowbirding, consider how you might make some extra money.
With an influx of snowbirds each winter, there are seasonal jobs available in many warm-weather states.
You might also be able to find part-time online work to fill a few hours during the week and earn some extra income.
Just make sure you understand how more earnings could affect your income taxes and Social Security payments.  
Some snowbirds look into tax advantages available by changing residences when they know they'll continue snowbirding.
Changing residency is a major adjustment to your life. Be sure you understand the state tax laws and consider consulting with a tax professional before making this decision.
Frugal Everyday Living
To keep your snowbirding lifestyle on budget when you migrate south, you'll need to keep up with the frugal habits you've used for years.
You can save money at the grocery store by using a list, coupons, and cash-back apps like Ibotta.
Plan trips to warehouse clubs to get discounts on larger quantities of items you'll use throughout the winter.
Choose one night a week (or whatever works in your budget) to go out to eat. Dining out can really add up when you think like a vacationer and not a resident!
Shop for what you need – not for things you want.
Keeping your seasonal wardrobe simple will help keep your credit card balance in check. 
Don't forget to budget for some entertainment. As much as you'll enjoy free and low-cost local events and activities, you also want to take advantage of some extras during your days in the sun.
Other Considerations:
Medical Insurance. Check with your health insurance providers to understand your coverage while traveling to and residing in your winter destination. You might also want to see if you can stock up on any prescriptions. Consider travel insurance or a secondary health insurance provider if available and necessary to cover any gaps. 
Homeowner's Insurance. Review your home insurance policy to verify your home will still be covered when vacant. Not every insurance company allows for coverage on a home not being "lived in".
Mobile Phone Service. Verify your cell phone provider's coverage in the area you'll spend your winter. Different carriers perform better than others in certain parts of the country or within individual states.
Banking. Determine if your financial institution has locations in the area you'll be wintering or is partnered with another bank to allow you to access cash or make deposits as needed. Also, consider notifying your credit card issuers that you'll be performing transactions out of state. Why Online Banking Is a Great Option for Snowbirds
Estate Planning Documents. Have proper documents in place (will, power of attorney documents, etc.)  and make sure someone you trust has access to them. When you'll be living for long periods of time in your snowbird destination, check with an attorney to see if you should have state-specific power of attorney documents created as well. Estate Planning Considerations for Snowbirds
Snowbirding on a Budget
Heading south for all (or part) of the winter might seem like an expensive proposition. But it can be an achievable dream.
When you take the time to examine your finances and define your goals, finding an affordable destination might not be as difficult (or costly) as you think.
Understanding that snowbirding is a lifestyle and not a vacation is important.
You can't expect to stay on budget if your choice of seasonal home lodging is too expensive or you stay for longer than you can afford.
If you decide to buy a place down south, don't fall for a vacation home sales pitch claiming you'll make thousands renting your place when you head back north.
Buy something you can afford without the rental income. 
You might also consider downsizing your home in the north to give you more room in your budget. 
Adding to your income sources by picking up a part-time seasonal job or doing some consulting online can help you meet people, keep you active in your field, and allow you to splurge on some extras while you're away. 
Finally, you can live a frugal lifestyle no matter where you are.
Opt to cook at home most nights and find free or cheap entertainment and fitness options. Both your wallet and waistline will thank you.