11 Checklists to Help Manage Snowbird Living
Preparing to snowbird can be exciting. You dream of being warmed by the sun and great weather.
You look forward to spending time at the beach and getting to know others in your snowbird community. Or hosting friends and family looking for an escape to a warmer climate when the middle of winter arrives. 
Still, it can all become overwhelming and stressful if you're unsure of all you need to do in preparation for closing the door on your northern or southern home for months at a time.
Or for when arriving at your winter oasis or northern address after an extended period away.
Failing to prepare your homes and organize personal items and documents could be frustrating and costly if your housing incurs damage from a busted pipe or water heater, things are stolen during a break-in, or important documents are lost while traveling between homes.
If you're new to the snowbirding lifestyle or just want to have a better-organized one, check out the checklists below that are full of information and tips all new and seasoned snowbirds need to know and do. 
Topics include:
winterizing your home
preparing your home for summer 
administrative items to handle 
health and medication
insurance
newspaper & mail delivery
money, budgeting, and financial management
what and how to pack
air and international travel
and more!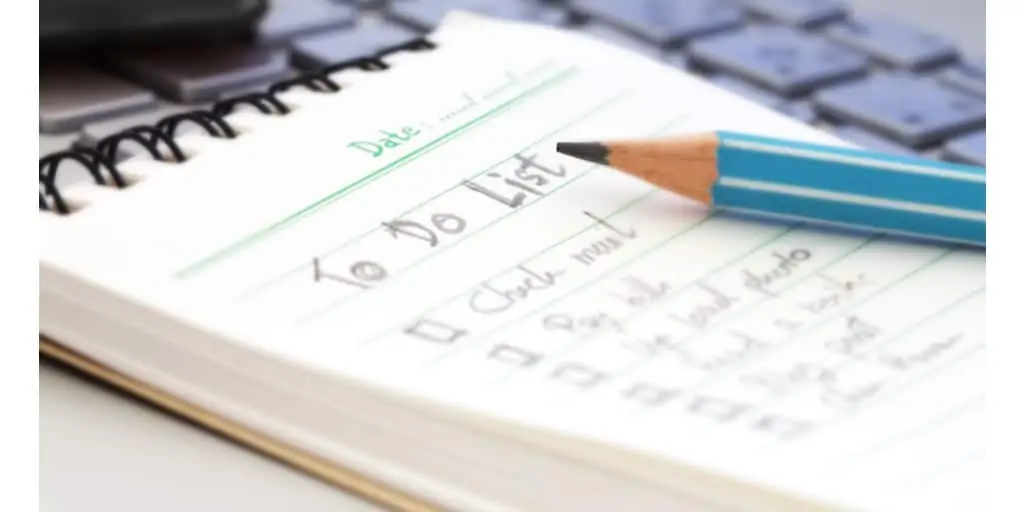 (This page may contain affiliate links and we may earn fees from purchases at no additional cost to you, i.e., as an Amazon Associate, we earn from qualifying purchases. These earnings help offset the cost of running this site. You can read our Disclosure and Disclaimer for further info.)
11 Snowbird Checklists to Organize and Manage Your Home and Travel
After combing the internet for the best checklists and resources for snowbirds we could find, we settled on these 11.
You'll find advice to follow for when you're heading south for a period of time and for returning to the north too.
You'll also find lists of what to pack (and what not to!) and a special list for RV travelers and those winter visitors heading to the U.S.from Canada.
When Leaving Your Northern Home for the Winter Months
When you're packing up to chase the sun, there are several crucial things you can do to help protect your northern home while it's vacant.
Take tips from these checklists below to help safeguard your home from heating or electrical system problems, water damage, break-ins, and other possible threats while you're enjoying life as a snowbird or traveling away from your home for an extended time.
Snowbirds: Winterize Your Home For When You're Away – Downloadable PDF Checklist from Travelers
Snowbird's Leaving for the Winter Checklist from Topretirements.com with additional helpful tips from readers in the comment section
When Leaving a Southern Home for the Summer
Getting ready to head back north for the summer is easier to do when you allow yourself plenty of time to prepare for your time away from your winter oasis.
Use any of these to-do lists for snowbirds to get your southern home ready for summertime.
Snowbirds: A Home Checklist Before You Head Back North from Rainaldi Home Services
Closing Up Your Desert Home for the Summer from the blog of Desert Wide Properties
The Snow Bird's Guide to "Summerizing" Your Arizona Home from RE/MAX Sun Properties
Marla Ottenstein's Get Organized: A snowbird checklist from Naples Daily News
Comprehensive Checklists for Both Your Summer and Winter Destinations
For a thorough checklist that covers everything you need to do in both homes, north or south, regardless of the time of year, this is a good one from the site Love to Know – Printable Snowbird Checklist and Home Preparation Tips
From the blog of the "largest heating and cooling company in Orlando, Florida," you'll find a seasonal living checklist packed full of just about everything you need to know to keep both of your homes safe and comfortable all year long – The Ultimate Snowbird Checklist
Packing Checklist for Snowbirds
From clothing to food prep items to linens and pet supplies, Lana from Midlife Snowbird tells you what to pack for time spent at your winter address, with helpful tips on how to pack it and what probably doesn't need to go, in her article – What to Pack, What Not to: Packing and Organization Strategies for Snowbirds
While this checklist isn't specifically for travel to and away from snowbird destinations (it's designed for air and cruise travelers), we've included it because many of you may travel those ways and, most importantly, because it's an editable checklist with packing tips so you can easily make your own unique checklist. From the team at Smarter Travel – The Ultimate Packing List
Special Checklist for Snowbirding RV'ers
This snowbird checklist, just for those chasing the warmer weather in the RV lifestyle, will help you ensure you've got everything you need, plus figure out how much to pack and where to load it. From the blog of Sun RV Resorts – Snowbird Checklist Special: What do I bring in my RV?
For Canadian Snowbirds
Every snowbird has a lot to think about and do to flee the cold weather and enjoy chasing the sun without undue stress. Still, Canadian Snowbirds have a few other things to manage that U.S. Citizens might not.
This checklist is handy for Canadian Citizens, and it's updated annually too. Find it at the Snowbird Advisor website – The Canadian Snowbird's Checklist – Everything You Need to Do Before You Go
Recommended Readings: