Safe Driving Tips for Snowbirds and Solo Travelers
The seasonal migration of Canadian and American snowbirds from the greater north into southern states like Arizona, Texas, South Carolina, and the most popular snowbird destination of all, the "sunshine state" of Florida, and then back home again requires good planning.
There are many logistical issues to consider when traveling, and one of the first decisions is how you'll get from point A to point B.
Your options may include flying, driving, or riding by train or bus. For various reasons, many snowbirds decide driving is their best option.
Driving gives you greater control of when you travel and allows you the flexibility to vary your route or sight-see along the way.
Plus, you'll have your personal vehicle for use at your wintertime destination.
If you choose to migrate by car, we have several tips to keep you safe during your driving endeavors.
9+ Safety Tips for Distance Driving
Besides the other drivers, potholes, and construction zones, there's the occasional wildlife crossing the road that you need to be on the lookout for to stay safe.
But before you even get behind the wheel, there are several things you can do to keep your journey on the right track.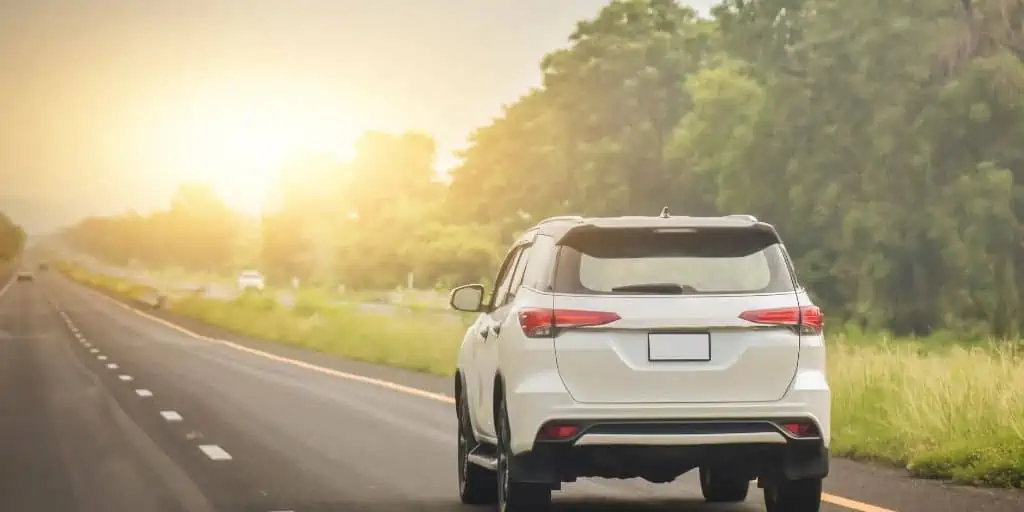 (This page may contain affiliate links and we may earn fees from purchases at no additional cost to you, i.e., as an Amazon Associate, we earn from qualifying purchases. These earnings help offset the cost of running this site. You can read our Disclosure and Disclaimer for further info.)
1. Know the Laws and Get Your Driving Documents in Order
Each country and state have driving laws that differ slightly from one another.
Canadian snowbirds, for example, may find legal requirements for the documents you must carry in your vehicle differ slightly between Canada and the U.S.
At the absolute least, you need to have a valid driver's license, your car registration, and valid proof of auto insurance with you.
Before loading up the car, ensure those documents and any others required by law are up-to-date and with you during your road trip.
You also need to be aware of any laws that may differ regarding speed limits and the wearing of seat belts.
In the U.S., federal highways follow standard laws regarding speed limits. Still, things might differ when you transition between states and when you come upon state highways and country roads.
When you drive from one thoroughfare to another, your immediate instinct should be to start looking for speed limit postings and other vital road signs.
Seat belt laws have become mandatory in most states, but it doesn't hurt to review the requirements in the states you'll be driving.
If, by chance, you would be taking a small child along for your snowbird migration, you might want to update yourself on car seat laws.
Note: Highway law enforcement officials are generally not lenient with drivers from other states.
2. Check Your Medical Health
The typical snowbird is generally over 50 years old, so if that includes you and you're planning to drive for your snowbird migration, it'd be wise to have a check-in with your doctor.
They can do a quick series of tests to help determine your physical and mental fitness for driving long distances in varying weather conditions and review any medical conditions that could affect your travels. 
Be sure to have your hearing and vision checked too.
Also, you can benefit from a visit to your primary doctor by updating your prescription or prescriptions and securing a copy of your medical records in case of an emergency during the snowbird season.
3. Check Your Car for Safety
Have you ever heard the term road ready?
Well, you go to the doctor to ensure you're healthy enough to drive for long periods over long distances on the road.
Likewise, you should take your car to a mechanic and let them verify that it's ready to stand up to the rigors of a long trip that could include adverse driving conditions.
Here's a checklist of things you need to have checked:
Windshield wiper blades and cleaning fluid
Oil and other car fluid levels
Your brakes
Your tires for tire pressure and tread – including your spare tire
Here is an additional tip about your tires. Should your travels take you through cold winter weather and icy road conditions, you might want to equip your car with snow tires and keep snow chains in the trunk.
Conversely, you will be headed toward warmer climates where snow tires can create issues. Your best tire option for long-distance traveling might well be all-weather tires.
If you have doubts about which tires would be best for your travels, check with your mechanic or a local tire store. 
4. Equip Your Car for Emergencies
You should always carry a first aid kit in your vehicle. You never know when you'll need one!
In addition to a basic first aid kit, consider adding these items to your car's emergency kit:
Blankets
Flashlight
Ice scraper
Lighter
Pencil and paper
Road flares
Sunglasses
Tow rope
Drinking water
Emergency snacks
Small tool kit – scissors, pliers, screwdrivers, etc.
5. Refresh Your Driving Skills
There's a reason why states license drivers after safely completing driving tests. This helps ensure the people who earn the privilege of getting a license know how to properly and safely operate a motor vehicle and navigate the streets.
If you typically avoid driving on highways, through congested downtowns or don't drive frequently, you may want to refresh your skills before embarking on a long road trip. 
Your auto insurance company, AARP, your local AAA office, or your state's Department of Motor Vehicles (DMV) may offer a safe driving course.
These options will vary in price, but you may receive insurance premium discounts or other benefits for attending a driver safety class besides enhancing your driving abilities.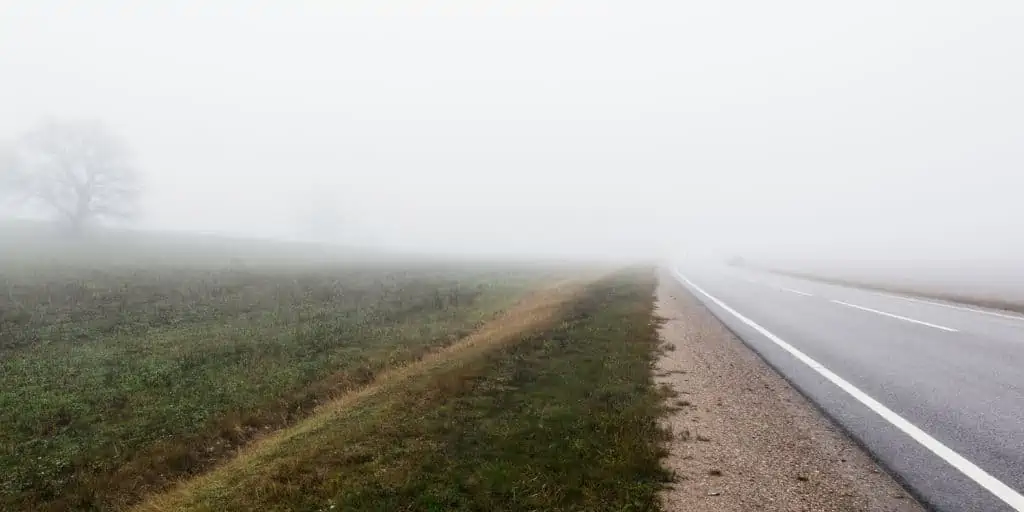 6. Choose the Best Traveling Route (But Know Alternates)
Nothing will interfere with the enjoyment of driving from one location to another faster than getting lost. That is especially true when going through major cities in multiple countries and states.
Before you start your trip, plan and map out your driving route. If you've driven the route before, you might be better off sticking with what is familiar to you.
If you decide to get off the beaten path, know precisely how to get where you want to be.
And while you may want to rely on your vehicle's navigation system, a GPS device, or your phone for mapping, it's a great idea to print out or handwrite your travel plans.
You'll appreciate a hard copy if there's an unfortunate electronic mishap, internet connectivity issue, or emergency situation.
Additional tip: If you are planning to travel through major commercial/industrial areas in major cities, you might want to plan around regular business hours. Not dealing with traffic congestion will save you a lot of time. Also, multi-day driving trips should include plans for frequent breaks, meals, and overnight stays.
7. Practice the Best Driving Behaviors
When you're operating a vehicle, no matter where you are, you must always employ the best defensive driving habits possible, such as:
Being Focused – Keep your attention on driving and avoid distractions like texts and phone notifications, or anything else that would cause you to avert your eyes from the road. Stop your vehicle if you need to attend to anything besides the steering wheel.
Remaining Alert – Avoid driver fatigue and drowsy driving by stopping at regular intervals to stretch and move about, i.e., every 2-3 hours or 200 miles, driving 10-12 hours per day maximum, or not traveling once it's dark, etc. When you or other drivers are less alert, reaction times suffer, and accidents more easily occur.
Staying Aware – Frequently check your mirrors and remain aware of what and who's in front, behind, and alongside your vehicle while driving and when parking or entering/exiting your car. Keep a safe distance between you and other drivers to allow plenty of time to brake or change lanes. Also, keep an eye out for cyclists, pedestrians, and animals along the roads.
Keeping Calm – Road rage is real and something you don't want any part of. If any other drivers show signs of aggressive driving, slow down and let them pass. If someone else's driving is threatening you or others, take an exit ramp, the next right turn, or pull your vehicle over to be clear of them, and don't be afraid to dial 911 to report an offender.
Heeding the Law – Obey speed limits and other traffic laws yourself, and reduce your speed in poor weather conditions. And under no circumstance should you ever drink alcohol when planning to drive long distances. That's the surest way to end up in jail or worse.
Being Prepared – Just because you obey speed limits and stop signs doesn't mean others will. Anticipate vehicles running red lights, failing to merge, not using turn signals, and other forms of distracted driving on the road. Be sure traffic has stopped or you have the right of way before hitting the gas pedal, and be prepared to alter your movements if need be.
8. Avoid Traveling Alone if Possible
When you plan to drive a long way to your snowbird location, having someone with you is a good idea. When on the road away from home, there's safety in numbers.
If you don't have someone who's migrating south with you, you might be able to find someone who's heading in the same direction and needs a ride.
The benefits of ride-sharing are many. You could always offer free transportation in exchange for assistance with driving. Or, you might be able to share expenses, which would make the trip less expensive for all parties.
Alternatively, you could ask a family member or friend to ride with you to your destination and fly them home once you settle in.
9. Other Tips for Staying Safe When Traveling
While a roadside emergency may be unlikely, it's possible. You never know when you might encounter bad weather, wet roads, or come upon an accident or traffic jam.
So, take the time to prepare for a potential crisis now because you won't regret your efforts should one occur later. 
The following tips can help keep you safe on the road:
Have food/snacks, and water with you at all times.
Take frequent breaks to avoid becoming drowsy, and fill up at gas stations before you run low on fuel.
Wear comfortable clothing and sensible shoes that allow for easy and quick movements if you find yourself in a worst-case scenario (i.e., accident, flat tire, or potential attack). Those casual flip-flops or cute sandals won't serve you well in an emergency.
Carry some cash but not too much. You want to avoid having to hit an ATM while on the road, but don't be waving a wad of money, either. Instead, use a credit card whenever possible while holding some physical money in an emergency.
Keep your phone charged. Consider purchasing a backup charger if you don't already have one and leave it locked in your vehicle, so it's always there, ensuring you won't forget it at home or in a hotel room.
If you're traveling solo or embark on a multi-day long distance driving trip, check in with someone regularly. Ask them to alert family, neighbors, or authorities if you've been out of contact for more than a specific period.
Avoid late nighttime driving and being behind the wheel in inclement weather.
Please don't share your travel plans or arrangements with strangers you meet along your route, and don't post them on social media.
Preparation is Key
Planning for the best and preparing for the worst will help you keep safe during your travels, whether in sunny weather or adverse road conditions.
Follow the safety and long distance driving tips mentioned here when you're a snowbird driving south to chase the sun during winter, migrating back north for the warmer months, or enjoying road trips in between.
Next: