30 Gift Ideas for Snowbirds and Traveling Retirees
While it's probably easy to shop for most of your loved ones, you likely have at least one or two "hard to buy for" relatives. And it's no surprise to us if the snowbirds in your family are the ones you struggle to shop for each year.
What do you buy snowbird grandparents, parents, or other loved ones or friends who are part of the snowbird community or who enjoy traveling during the winter months each year?
Being snowbirds, we suggest you skip the gift cards and consider some of the creative gift ideas and practical suggestions below.
While the traveler in your life may be able to afford plenty of things they'd enjoy using, there's a good chance they may resist the urge to splurge on some items too.
So if you're ready to make your list and check it twice… we're here to help you find the perfect gifts for the sunchaser in your life!
Gift Guide for Your Snowbird Relatives or the Travelers in Your Life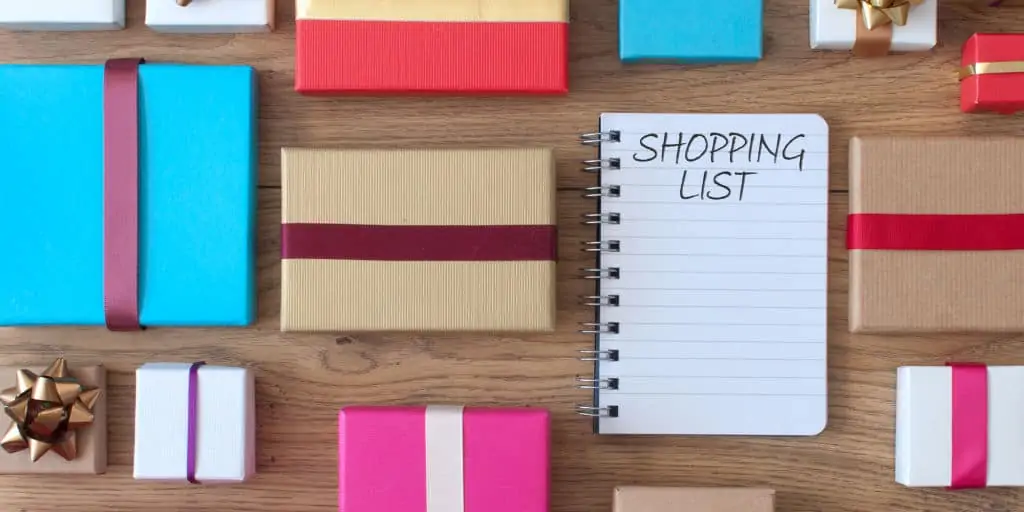 (This page may contain affiliate links and we may earn fees from purchases at no additional cost to you, i.e., as an Amazon Associate, we earn from qualifying purchases. These earnings help offset the cost of running this site. You can read our Disclosure and Disclaimer for further info.)
If your snowbird is like thousands of retirees who flock south for the winter, you're sure to find unique, personal, practical, or fun items for them in our gift guide.
Each of these is something we'd love to have (or already own!) as snowbirds. Many items on the list would make great retirement gifts too.
(Note: *Prices and availability of gifts listed are subject to change. Some suggestions are holiday gift ideas with limited-time deals that may not always be available.)
Note: *Prices and availability of gifts listed are subject to change.
Presents for Your Favorite Snowbird Under $150
Dragon Touch Digital Picture Frame, 8-Inch WiFi Digital Photo Frame with IPS Touch Screen HD Display – $149.99
This Wi-Fi-enabled photo frame will help keep the snowbird you love connected with family and friends. And they won't have to pack photo albums. You can instantly share photos and videos to this frame anytime, from anywhere.
Mac Sports WTC-111 Outdoor Utility Wagon, Solid Blue – $99.00
While you can't transport the grandkids in this wagon, your snowbird will love the adjustable handle on this wagon and 2 Mesh Cup holders to keep their favorite beverages secure when hauling gear for day trips to the park or beach.
Fitbit Inspire – $99.95
Your snowbird will love this fitness tracker! It keeps track of your activities, including steps, distance, hourly activity, and calories burned. It even provides a sleep score and is water-resistant to 50 feet.
Kindle Paperwhite – $139.99
If your favorite snowbird enjoys reading and the sunshine, this Kindle is a perfect companion for their sun filled days! It has a glare-free display and is waterproof. And a single battery charge lasts weeks, not hours.
Gifts Under $100
Tommy Bahama Beach Chair, Blue – $75.99
This backpack beach chair is a top pick of snowbirds and beach day trip lovers. It reclines to five positions and has an insulated pouch, cell phone holder, towel bar, adjustable pillow, and more.
Quik Shade MAX Shade Chair – $50
A compact, portable, and comfortable chair that'll shield your snowbird from the sun. This is an easy-to-transport chair that offers reliable sun protection.
Pickleball set – $59.99
This pickleball starter set is for all skill and age levels. If your snowbird is a more advanced player, you can purchase just one paddle for the same price, so they'll be ready for more challenging matches!
Libbey Modern Bar Sangria Entertaining Set with 6 Stemmed Glasses and Pitcher – $49.99
Your snowbird will love this fun set with six stemmed glasses to make and serve their favorite punch, lemonade, and sangria recipes after a day at the beach or on the pickleball court.
Govee Water Detectors Bundle with WiFi Water Sensor 4 Pack – $60.99
A drip and leak sensor that provides real-time alerts when your snowbird has water issues in either their northern or southern home.
They'll instantly receive app notifications and alerts to their phone when water leakage or other water emergency conditions are detected.
Read our full review of Govee Detectors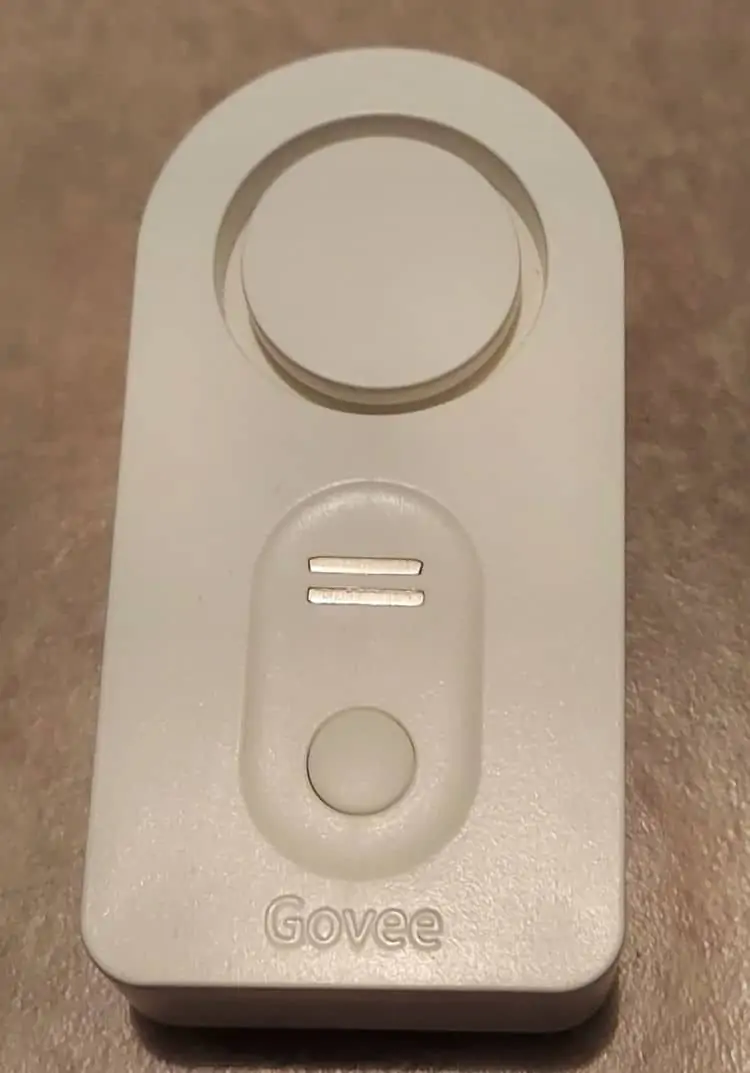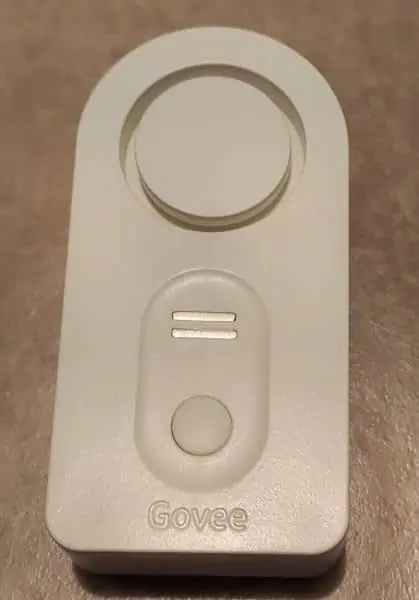 Govee WiFi Thermometer Hygrometer, Wireless Digital Indoor Temperature Gauge Humidity Monitor with App Alerts – $67.99
These monitors will alert your snowbird to drastic temperature and humidity changes that spell trouble for their homes. Prevention is the key to pipes not freezing and limiting mold growth in warm, humid environments.
Gifts Under $40
ARROWHEAD OUTDOOR Heavy-Duty Portable Camping Folding Table, with 2 Cup Holders – $25
Lightweight, waterproof folding table with two cupholders perfect for the beach, camping spots, or roadside park. Store and carry in the matching bag (available in four colors) and set up easily in seconds.
occer 12×25 Compact Binoculars with Clear Low Light Vision, Large Eyepiece Waterproof Binocular – $35.99
The high-power binoculars are easy to focus and are great for bird or animal watching. Your snowbird can tuck these in a beach bag or stick them in the glove compartment to always have them on their travel adventures.
ECCOSOPHY Sandproof Beach Blanket – $37.50
This is a quick-dry, lightweight outdoor beach mat. Your snowbird will enjoy this oversized, sand-free blanket that can be double anchored with four corner sand pockets and stakes.
Sport-Brella Versa-Brella SPF 50+ Adjustable Umbrella with Universal Clamp – $25-30
The Versa-brella is a clamp-on shade canopy umbrella that offers UPF 50 plus protection to help keep a snowbird's skin safe from the sun. It's rugged and has a durable connector for securing to golf bags, strollers, beach chairs, and more.
GIGALUMI Hanging Solar Mason Jar Lights, 6 Pack 30 Led String Fairy lights Solar Lanterns Table Lights, 6 Hangers and Jars included – $37.99
These solar garden lights with fairy string lights are perfect for indoor and outdoor decorations. Solar Mason Jar Lights are ideal for a snowbird's home, balcony, fence, tree, or wherever they want to enjoy them regularly!
Liora Manne Natura Summer Plac Outdoor Welcome Coir Door Mat – $20-40
This nautical "This Is Our Happy Place" mat is durable and easy to clean. Your snowbird will have a big smile when they open up this gift!!
County Line Kitchen – Cold Brew Mason Jar Iced Coffee Maker – $34.99
If you know a snowbird who loves coffee, consider this Easy to Use Cold Brew Maker. They'll add coffee, let it steep overnight, and enjoy a fresh cold brew in the morning.
Vinkor Flameless Candles Battery Operated Candles – $25.99
These flameless candles are a safe alternative to traditional ones. With all sorts of decorating uses, your snowbird will love how real these candles look, from mood lighting to power outages, no matter when or where they use them.
Franklin Sports Bocce Ball Set — 8 All Weather Bocce Balls and 1 Pallino – $29.87
Your snowbird can use this set outdoors in the backyard, beach, or park. Up to four players can enjoy this all-weather set.
Casserole Carrier, Removable Casserole Carriers for Hot or Cold Food – $24.99
Any snowbird could use this beautiful carrier to transport their favorite casserole and keep food warm for dinner. Both parts of the casserole bag have separate handles, which can be used individually or in combination according to personal needs.
French Bull 11″ Serving Bowl – $22
This fun and festive serving bowl is perfect for everyday dining and entertaining. This kid/grandkid-friendly bowl is melamine and will not chip or crack easily – making it a great serving option for all occasions.
BALEAF Men's Long Sleeve Shirts Lightweight UPF 50+ Sun Protection SPF T-Shirts – $20-34
Your snowbird can wear these highly-rated long sleeve shirts that offer UPF 50+ sun protection. With 20 color options, you may need to order a couple of these shirts to help keep your loved one safe in the sun!
BALEAF Women's Long Sleeve Shirts UPF 50+ Sun Protection SPF Quick-Dry Lightweight T-Shirt  – $20 +
The female version of this favorite sun protection shirt is something your snowbird will love. The 29 color choices mean that you'll be able to find plenty of options that your loved one will enjoy.
Presents under $20
HMIYA Aqua Socks Beach Water Shoes Barefoot Yoga Socks Quick-Dry Surf Pool Swim Shoes – $14 +
Comfortable, lightweight shoes, great for a wide range of activities and occasions, such as hitting the beach or swimming pool, boating, kayaking, windsurfing, beach volleyball, aqua sport, jogging, walking, fishing, gardening, and Yoga.
Universal Waterproof Phone Pouch Bag – 2Pack, Waterproof Case – $7 +
Clear cover waterproof phone pouch that fits all smartphones up to 7″. This transparent waterproof phone case allows for smooth touchscreen operation for texting and browsing messages without taking out the phone. Comes with a sturdy, snap-on lanyard for easy carrying or quick removal.
Reflective gear – LED Reflective Belt – $19.99
This reflective belt gives your snowbird 360 degrees of visibility. It reflects light, illuminates, and is 100 times safer than any other alternative for active loved ones.
Beach Bag, Mesh Beach Bag Oversized Beach Tote 9 Pockets Beach Toy Bag – $12 – 16
While labeled a "beach bag," – your snowbird can use this tote for many purposes, including a workout bag or a grocery tote. Available in a variety of colors.
4 Pieces Beach Flamingo Towel Clips Flamingo Chair Holders Portable Parrot Towel Holders for Holiday Pool – $11.99 or Sea turtles – $12.92
These fun towel clips are an excellent gift for snowbirds who lounge at the pool or beach during sun-filled days in the south! 
Quick soft/hard-boiled/poached – $16.99
The Dash Rapid Egg Cooker holds six eggs. It's an electric egg cooker that makes hard-boiled eggs, poached eggs, scrambled eggs, or omelets. Convenient for when they have houseguests.
Lifewit Large Lunch Bag 24-Can (15L) Insulated Lunch Box Soft Cooler Cooling Tote – $19.99
Whether your snowbird is chasing the sun on the golf course, at the beach, or visiting local parks, this insulated food carrier lunch bag is what they need. It keeps edibles and drinks cool or warm for more than 5 hours, and foam protects containers, foods, and drinks.
Wine holder $8.97
If your snowbird is a wine drinker, this wine carrier (or double holder, $13.99) will help them get their bottle safely to their warm, sun-soaked destination.
Festive Napkins – Beach $15 or Golf theme $9.50
Fun cocktail napkins, whether your sunchaser is at the coast or on the course, will be a hit at any happy hour event!
For the campers on your shopping list, consider gifting them a membership to Good Sam or KOA Rewards.
Also, rolls of quarters are great stocking stuffers for snowbirds or travelers to use for trips to the laundromat, coin-operated car washes, or vending machines during their stays away from home.
Finally, if games are something your snowbird enjoys, check out this article with easy-to-learn games for an evening of fun!
Next: