Are Good Sam RV Memberships Worth The Cost?
If you camp frequently or think about spending your winter snowbirding in an RV park, you've probably heard about different membership clubs you can join that offer a variety of discounts and services to those in the camping community.
But are the resources and savings these membership programs provide worth the cost of joining? 
Today, we'll take a look at the Good Sam Club, which dates back all the way to 1966, and is well known for its campground discounts.
According to Good Sam, it's the "world's largest organization of RV owners," with over 2 million members.
What is Good Sam's RV Club, and How Does It Work?
When you purchase a Good Sam membership, you join a large group of motorhome and travel trailer owners who get to take advantage of a camping discount at over 2,000 RV parks in the United States and Canada.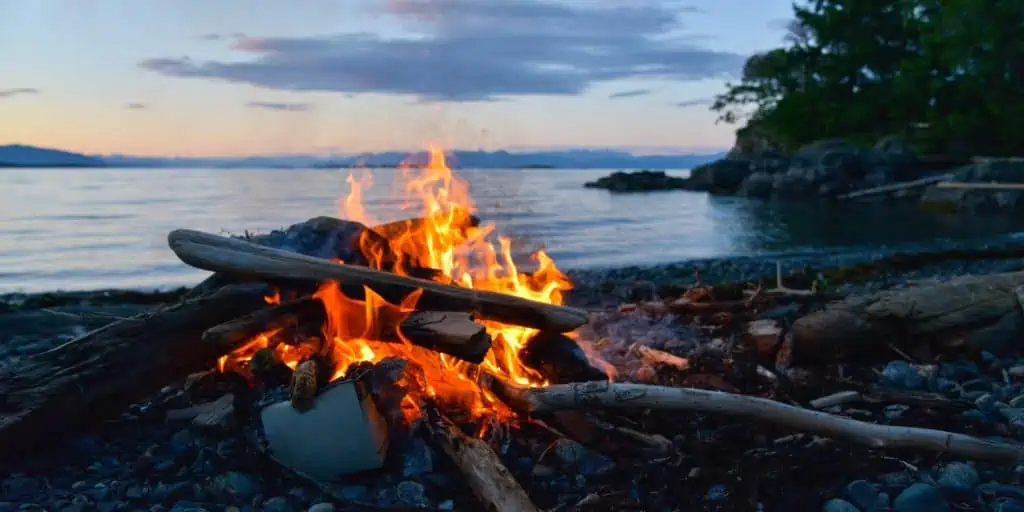 (This page may contain affiliate links and we may earn fees from purchases at no additional cost to you, i.e., as an Amazon Associate, we earn from qualifying purchases. These earnings help offset the cost of running this site. You can read our Disclosure and Disclaimer for further info.)
With your Good Sam membership card, you can also score savings such as gas discounts, a discount on propane, and a wide variety of retail discounts at stores, including Camping World & Gander RV. 
You'll also receive free access to an online trip planner and club discounts for local shows and attractions with your annual membership.
For an extra cost, the Good Sam Club also offers various services, including roadside assistance, extended warranty plans, various insurance options, and the Sam Travel Assistplan. 
Paying the membership fee for the Good Sam Club also gets you exclusive offers from various retailers from time to time. The savings from these special offers may even cover your cost of membership to the Good Sam Club!
For example, in a prior month, Camping World offered members an extra 70% off the retail price on hundreds of items, an additional 25% off all in-store clearance items, and flash sales for a limited time.
What's a Membership Include?
For the base Good Sam Club membership rate, you'll get:
10% off camping at over 2,000 Sam Parks
Retail discounts at Camping World and Gander RV
Fuel savings (5 cents off a gallon of gas and 8 cents off diesel) at select Pilot Flying J locations
40% off an annual Autio subscription
Free shipping with a minimum purchase at Camping World, Gander RV, and Overton's
15% propane discounts at Camping World & Gander RV 
Free RV and Boat Dump Stations at select Camping World and Gander RV & Outdoors locations

Cost of Membership Levels
You can choose a 1, 2, or 3-year Good Sam membership term. (Note: When you select a single year term, your membership automatically renews unless you cancel it at renewal time.)
A Good Sam Club One-Year Membership costs $29 currently, and you can get two years of member benefits for $55. With both of these options, you'll also get a $15 merchandise certificate.
It costs $79 for a Good Sam Club Three-Year Membership. At this "elite" level, some of the additional perks you'll enjoy include the Good Sam Elite Tech Help Line. If you're having an issue with your RV, trained technicians will help you troubleshoot problems.
You'll also have access to the Elite Concierge Service and get an additional 5% off installation fees at Camping World and Gander RV & Outdoors SuperCenters. If you enjoy Good Sam RV Shows, you'll get two free admission tickets to any event you want to attend.
For those who don't want to deal with renewal time every few years, you can choose a $399 Good Same Life Membership. 
Cost of Optional Good Sam Services
You can purchase several services at an additional cost to go along with your Good Sam membership.
RV Roadside assistance plans currently range from $64.95 to $119.95 for various vehicle services, such as flat tire repair, emergency fuel, towing, and battery jump or replacement.
Sign and Drive Coverage with Good Sam Roadside Assistance! Auto Plans Starting at $49.95! Shop Now!
If you've researched extended warranties and service plans and are in the market for one, Good Sam offers both auto and RV options.
Good Sam has its own insurance agency that will help you find auto, RV, travel, medical, and life insurance solutions.
TravelAssist is a service you can purchase that provides an on call 24/7 medical emergency support and travel assistance team.
In addition to extended service plans and warranties, Good Sam's also has a Rewards Credit Card and an RV Loan Program.
Pros of a Good Sam Membership
Over more than 50 years, Good Sam memberships have saved millions of campers money and provided some extra peace of mind.
In addition to the savings mentioned above, here's a list of several other advantages available with Good Sam:
You can use the campground search tool to find Good Sam RV Parks before you purchase a membership.
You can download the Good Sam Mobile App from the App Store or Google Play. It will allow you to search for RV parks and filter results. You can also highlight your favorite parks and add personal notes for future use.
While Member Services isn't open 24 hours a day, you can contact them from 6 a.m. to 9 p.m. MST at 1-866-205-7451.
Good Sam has resources for campers, including a blog and a forum. You can also find volunteer opportunities and community with over 1,200 Good Sam Chapters in North America.
Good Sam has an RV Rental page to help you find the perfect RV for your trip.
Potential Drawbacks of Joining Good Sam
If you're snowbirding on a budget, it's essential to consider all costs related to joining an organization like Good Sam. 
While $29 might not seem like much for an annual membership, make sure you will be able to take advantage of fuel discounts, savings at campgrounds, or use other benefits that cover the cost of joining.
You don't want to be surprised later that the RV parks you're interested in aren't a part of the Good Sam network.
When you add additional services, your membership expenses will increase substantially. Read the fine print for everything you're thinking of purchasing and consider if other options may provide you with similar perks for less money.
If you purchase a one-year membership and don't wish to renew, you need to make sure you cancel auto-renew because membership fees are non-refundable.
Also, remember that benefits are subject to change and that your state residency may determine what you are eligible for.
Who Should Consider a Good Sam Membership?
If you know that your favorite places to stay are Good Sam Parks, where you can use your membership to get a discount, you'll likely benefit from joining.
Also, you'll probably save money if Camping World or Gander RV are nearby and you plan to use their products and services.
In terms of additional services Good Sam offers, you may find that Good Sam measures up with the competition, and you'll benefit from particular options.
Make sure you do your due diligence because each service adds another expense to your travel budget.
Other RV Clubs to Consider
KOA Rewards is a camping loyalty program for KOA-branded resorts. You can get 10% off daily registration rates, in addition to more savings opportunities.
The KOA Rewards program costs $33 for one year.
For $44 a year, you can join Passport America.
According to their website, your membership entitles you to "50% off of the regular nightly rate on campsites in hundreds of participating campgrounds across the United States, Canada, and Mexico on a space availability basis."
Passport America also offers multi-year membership discounts. Discover more about Passport America here.
FAQs About Good Sam Membership
What are the best Good Sam benefits?
If you're preparing for an RV trip and plan to stay at Good Sam Club Campgrounds, earning 10% back on camping can add up over time. You'll also want to take advantage of fuel and retail discounts when possible. 
What are Good Sam elite membership benefits? 
You'll get additional technical and concierge services with an elite (3-year) membership. This membership level also provides an extra 5% off installation fees at Camping World & Gander RV, free admission to Good Sam RV shows, and more.
Does Good Sam offer a military discount?
From our research on current Good Sam offerings, we could not find a discount for active or retired military members.
How do I Join Good Sam Club?
You can go to the Good Sam Club website and choose which level of membership you desire. Then, go to your cart and hit Checkout. At this point, you'll be asked for your billing and shipping information. You'll then review your order and payment before finalizing your purchase.
Next: