Drawbacks to the Snowbird Lifestyle [and overcoming them!]
Are you thinking about living for extended periods in Florida, Arizona, New Mexico, or another southern state because of their sunny days?
Perhaps you're thinking about escaping the winter cold in Canada or New England and heading south for warmer weather.
Whatever your reason for changing zip codes for several chilly weeks or a few winter months, there are pros and cons to consider before packing your bags.
By chasing the sunshine year round, snowbirds enjoy living in warm weather all the time.
Yet they also face challenges such as adjusting to new cultures and environments and missing family and friends at their primary residence.
Potential Challenges to Snowbird Living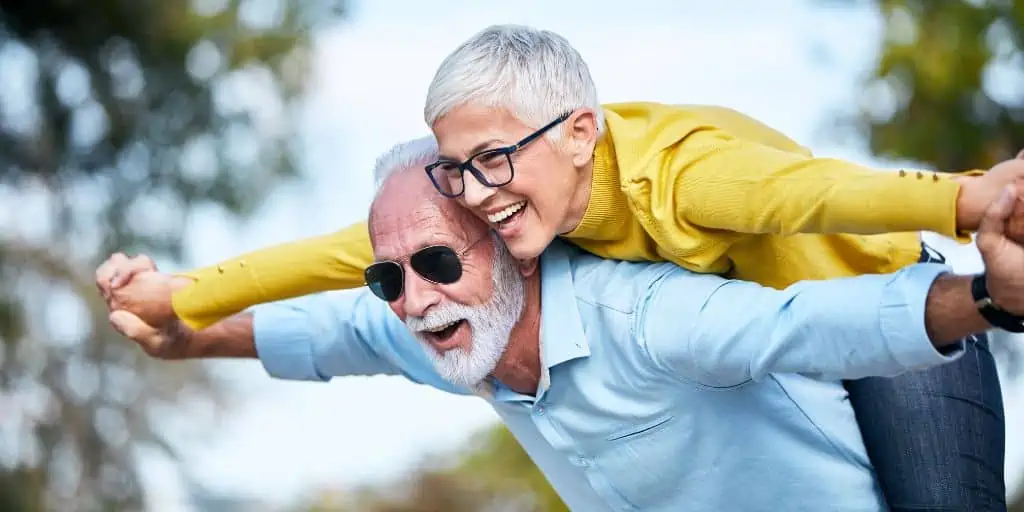 (This page may contain affiliate links and we may earn fees from purchases at no additional cost to you, i.e., as an Amazon Associate, we earn from qualifying purchases. These earnings help offset the cost of running this site. You can read our Disclosure and Disclaimer for further info.)
Let's take a look at the possible downsides of living the snowbird lifestyle so they don't catch you by surprise, and you can prepare to manage them in the best way possible.
1. The preparation
While some people know right away where they'll snowbird, for many, choosing where they'll stay (and for how long) during the winter months can be challenging and time consuming.
If you're planning on moving to a different climate than what you're used to, it's essential to do your homework first.
This includes researching states and towns, deciding to rent or buy, and planning how you'll get back and forth, among other things.
When exploring areas, you need to find out what access you'll have to what matters most to you.
Before you decide on a location or snowbird community, consider if you'll have quick access to
health care
educational opportunities
entertainment
grocery stores
restaurants
shopping malls
travel and transportation services
2. The cost
Living in a different location for part of the year means you'll likely have a bigger budget. Besides housing costs, you may also spend more money on clothing, transportation, food, and entertainment. 
Still, there are ways to control the cost of living, and in most cases, you won't be doubling your expenses.
But it's essential to thoroughly explore the additional cost of the snowbirding lifestyle so you don't face any surprises that could derail your retirement plans.
3. The travel
Snowbirds often choose locations based on the ease with which they can drive from one place to another.
That's why many choose popular snowbird destinations in places like Arizona, California, Florida, Louisiana, New Mexico, North and South Carolina, and Texas.
But driving isn't always an option. If you plan on flying to your snowbird destination, you'll need to factor in flight and other transportation costs. 
And if you want to explore international destinations in the winter months, you'll be adding additional expenses and complexity to your new lifestyle. 
4. Missing family
One of the biggest challenges for snowbirds is missing family and friends back home. While you might enjoy sunny days in your winter location, it's still easy to feel isolated when you're far away from loved ones.
You might even miss holidays, birthdays, graduations, weddings, funerals, and other special events.
Joining an active community of snowbirds in the same situation as you can help alleviate some of the homesickness by keeping yourself social and busy.
So make sure you plan for these occasions and set up a schedule to have fun and avoid feeling lonely.
You can always invite loved ones to your winter home and head north to visit for special events too. Just make sure you add trips home to your snowbirding budget.
5. Handling healthcare
One of the significant concerns of snowbirding is managing your medical needs.
In addition to your routine medical issues, you may have to deal with seasonal allergies and other illnesses that aren't common in your home climate.
Plus, with a new routine, you may experience changes in diet and exercise habits that could impact your health.
So it's important to research local hospitals, doctors, dentists, pharmacies, and other providers to ensure you can receive quality care when you need it.
Don't make the mistake of assuming your health insurance coverage will travel with you.
Before making any plans, check with your insurance company to ensure you have the coverage you need when you're living in another state or country during the snowbird season. 
6. Managing homes from afar
When you're snowbirding in the south but keeping a primary residence up north, you'll face managing a house long distance.
That means ensuring everything runs smoothly, from regular maintenance and repairs to getting your mail and paying the bills.
It also means finding someone trustworthy to check on and take care of your property.
And if you're a pet owner and your pet isn't traveling with you, you'll also need to consider how you'll manage pet care from afar too.
Related: 11 Checklists to Help Manage Snowbird Living
7. Changing environments
If you've lived in a particular environment all your life, moving to a new location may require adjusting to a new culture, language, and weather.
This includes learning tasks such as how to navigate unfamiliar streets, shopping for groceries in different stores than you're used to, and dealing with cultural differences.
Moving to a different area for an extended period isn't something you do every day, and you're not on vacation when you snowbird.
If you're not the adventurous type, it's natural to feel nervous and anxious about adapting to a new lifestyle.
Related: Are 55 Plus Active Adult Communities for Snowbirds?
8. Safety & security
Snowbirds face unique safety and security risks because they are away from their home(s) more frequently than most people.
Securing your home and belongings, including monitoring utilities and staying safe on the road, are things you don't want to take lightly.
As long as you follow basic precautions, you should be able to enjoy your snowbird adventure without any major issues.
9. Financial planning
As mentioned above, snowbirds will spend more time away from home than usual, which can also present financial challenges.
You will need to budget money wisely so you don't overextend yourself and cause potential problems in your later retirement years. 
You'll also need to keep money saved for emergencies and future inflation or stock market volatility.
Many snowbirds find ways to earn extra income to help their finances go further while providing some socialization and mental stimulation.
10. Additional estate planning needs
While snowbirds may be planning for an active lifestyle, they still need to consider what happens if they die unexpectedly, especially away from their primary home.
You may need additional tools in your estate plan if you plan to own homes in two different states, will be traveling extensively, have complicated assets, or have challenging family dynamics.
The Good News
Living the snowbird lifestyle is not without its challenges, but the benefits can far outweigh the cons of snowbirding.
So if you're on the fence about becoming a snowbird, here are several reasons for becoming one this winter season:
Sunny days and warmer temperatures
Living a healthier lifestyle
Exploring new areas and cultures
Meeting new friends and interesting people
Experiencing new activities and hobbies
Outdoor entertainment and adventures
Having fun and making memories
Very little to no cold weather
No snow shoveling!
No ice to worry about slipping and sliding on
Increased odds of a long and enjoyable retirement
All in all, there are many good reasons to become a snowbird, and we hope that our list has helped you decide whether or not you'd like to make the move.
We would love to hear from you. Please leave us a comment below and let us know why you think you'd benefit from living the snowbird lifestyle.