Part-Time Job Options for Snowbirds and Travelers
If you've decided to work a part-time job as a snowbird, you might be thinking about your options.
Some people know exactly what they'll do for work. Others may have a wide variety of positions to consider in their snowbird destination.
What's a good job for a snowbird who wants part-time employment?
Well, that depends on your needs, interests, knowledge, skills, and goals for working when you're in a southern climate.
Let's take a look at several great options for part-time work for those who migrate south for the winter season.
In-Person Part-Time Positions for Snowbirds
The following list will give you some ideas about the type of work available during the snowbird season.
If you're a snowbird and leave home and head off to work during the winter, feel free to share your position and why you enjoy it in the comments below. We'll add it to our list!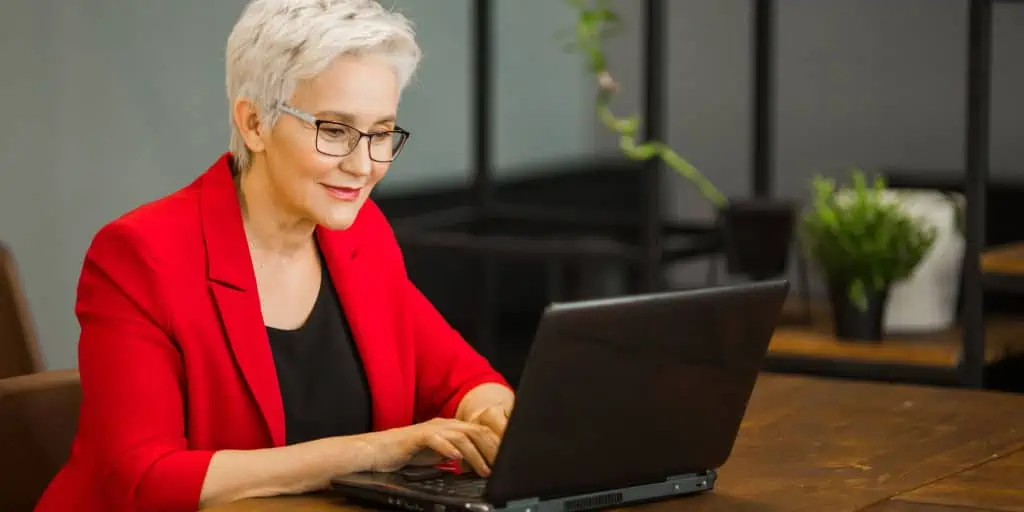 (This page may contain affiliate links and we may earn fees from purchases at no additional cost to you, i.e., as an Amazon Associate, we earn from qualifying purchases. These earnings help offset the cost of running this site. You can read our Disclosure and Disclaimer for further info.)
Restaurant Staff
When snowbirds roll into town, the restaurant business booms! While you may enjoy pulling up a chair at the bar or table when you go out to eat, there are plenty of part-time jobs available in local establishments and even in big chain restaurants.
You could be a host, server, or bartender, or you may enjoy a morning shift as a barista! If you're up for an active role and can handle the physical demands, apply for restaurant staff positions during the winter months.
Housekeeper/Cleaning Service
You may not be one of them, but some people actually enjoy cleaning!
In snowbird locations, cleaning companies often need people to turn over and prepare vacation homes for the next guests.
You may find job opportunities just one day a week (often Saturday), make good money, and spend your workdays in nice accommodations, including luxury homes and condominiums.
Receptionist
As the first point of contact for a business, you'll spend time interacting with others in a receptionist role. In addition to working with clients or customers, receptionists usually have a variety of tasks to complete, such as scheduling appointments, managing mail, and more.
Customer Service
If you enjoy interacting with the public and solving problems, a customer service role might be right for you.
You can find jobs with customer service duties at grocery, big box, and home improvement stores. Small businesses in your area may also need more help at the customer service desk during the busy snowbird season.
Usher
Whether you like baseball or the theater, you may find part-time work as an usher at entertainment venues.
One bonus of a job like this is that while you'll be working, you're still attending special events or games. You may also land free or reduced-price seats as a perk of the job.
Golf Course or Marina Attendant
There are part-time positions at recreational facilities like golf courses and marinas too.
Spend sun-filled days outside in warmer climates when you're working or at least head into work by the water or landscaped greens. Another possible perk of these jobs? Discounts on greens fees and boat rentals on your days off.
Community Gate or Security Attendant
Some snowbird communities are "gated" and have staff that greets visitors when they arrive.
Owners generally can enter the gates with a passcode, while visitors may need to inform the attendant about who they are visiting and for how long before being allowed entry.
Some complexes near the beach hire people to sit at their entrances in golf carts to act as security and prevent people from parking in their lots to access the beach.
Delivery Person or Driver
Side gigs like delivering food, groceries, or more for Amazon, Instacart, Uber Eats, DoorDash, or Grubhub may not be your style.
But what about being a part-time delivery person for an auto parts store? Or working for a pharmacy to deliver medications to people at home? Local florists hire part-time delivery service drivers too.
Retail sales
Everywhere you look, stores have job postings. In addition to picking up a few extra dollars in part-time roles, you'll meet new people and possibly score some significant discounts at the retailer. Some snowbirds prefer to work in local shops rather than chain stores. 
Fitness Instructor
If you have the skills (and certification, if necessary) to teach fitness classes, you may find part-time work at a local gym or YMCA.
When snowbirds arrive in the south, attendance in these classes grows, and so does the need for fitness professionals! And if you can't teach classes but enjoy the atmosphere, you may be able to do another job at a fitness center.
A bonus? You may receive reduced rates or a free membership for yourself.
Substitute teacher or teacher's aide
If you're a certified teacher, you can find work as a substitute in any local school district. And many districts don't require a substitute to be certified or even have a background in education.
Do you enjoy working with kids? Substitute teaching is one job option that allows you to pick and choose when you want to work. If you don't want to lead a classroom, teacher or classroom aide substitutes are also an area of high need.
Medical professions and health care
Anyone with experience in the medical field or home health care is in high demand in popular snowbird areas.
As the local population grows in the winter months, seasonal health care workers fill an essential need in the community. Whether it's per diem work or a part-time schedule you're looking for, there's a good chance you can find a position to meet your needs.
National or State Park Guide
If you enjoy the outdoors and have experience leading groups, consider a position as a guide in a nearby park. When you enjoy the park but don't want to be a guide, you can likely find work in food service, hospitality, retail shops, maintenance, and more.
Part-Time Virtual or Work From Home Jobs
Remote work is no longer limited to jobs designed to be done virtually from one's home. The pandemic forced people in many fields to shift from working in the office to working from home. 
Snowbirds who aren't interested in heading somewhere to work can consider work from home positions such as those in the following list. If you know of other part-time remote or work-at-home jobs, feel free to share those in the comments, and we'll add them to the list!
Freelancer
A freelancer can be an accountant, photographer, writer, graphics or web designer, transcriptionist, editor, and more. Freelancing can be short- or long-term work and is often assigned as various tasks that need completion over some period.
As a freelancer, you are self-employed, although you may take on contract work for a company. Freelancing may provide you with a great deal of freedom in your schedule while providing a salary aligned with your skillset.
Virtual Assistant
Entrepreneurs and small business owners are just two sources of work for a virtual assistant (VA).
Can you update websites, create social media posts, or complete marketing tasks? Or could you take on administrative tasks like making phone calls or managing emails or schedules?
These are examples of part-time virtual work you could do as a VA during the snowbird season.
Online Tutoring
You don't have to be a certified teacher to work for many online tutoring companies. Tutors are needed for various subjects and work with students from preschool age through adults.
VIPKids, Course Hero, and Chegg are just a few examples of companies that hire online tutors. Job seekers need excellent communication skills and at least 5-10 hours (or more) of availability per week for most companies.
Data Entry
If you enjoy working on a computer and are efficient and organized, an online data entry job for a few hours a week may be all you need.
These may be low-paying jobs, but they also may come with very little stress and lots of flexibility in terms of your work schedule.
Customer Service
As a virtual customer service provider, you'll service a company's customers through phone calls, email messages, online chats, and through DM's through social media channels.
There's a strong demand for virtual customer service representatives who are responsive and have a variety of skills.
Part-Time Jobs a Snowbird Might Enjoy
Working for just a few hours a week is something many snowbirds choose to do. It can boost your financial situation and provide an essential social outlet too.
You may even find yourself really enjoying working in a new place or different field than you ever have before.
Employment opportunities are everywhere right now, and in snowbird country, you'll find peak-demand periods during the busiest months and many job possibilities.
You can be a resort worker for theme parks, a pet sitter, run cash registers at a retail store, check-in guests at arrival, and more! 
What about working when you head back north for the summer? Well, that's up to you and what best meets your needs.
You may decide a part-time schedule is ideal year-round or for an extended period. Another popular option is to enjoy your summer "vacation" at your primary residence and work a winter schedule when snowbird season arrives!