8 Reasons to Rent Your 1st Year Snowbirding
Every year, people leave their primary residence and the cold winter weather behind by traveling south for warmer climates and sunnier days.
Snowbirding, or 'winter visiting,' has become a popular lifestyle for people of all ages.
Once thought to be a luxury only afforded to retirees, today, more and more young people, even families, are headed south for the winter months.
While the snowbird lifestyle is attractive, it's not a decision to make lightly. There's much to consider, including where you will live.
Will you buy a house or an RV, or will you lease a short-term rental? The decision to buy or rent while snowbirding isn't always obvious.
People need to think about their family situation, the type of snowbird experience they want, and what their income will support.
While homeownership has wealth-building advantages, are you ready to spend money on maintenance and property taxes?
Does your financial income support this decision?
8 Great Reasons to Rent as a Snowbird (Especially the 1st Year!)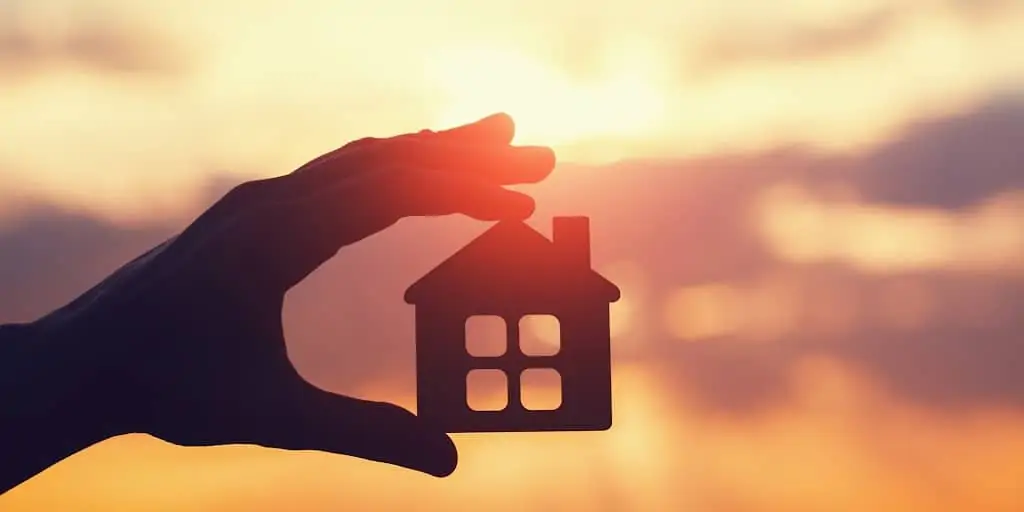 (This page may contain affiliate links and we may earn fees from purchases at no additional cost to you, i.e., as an Amazon Associate, we earn from qualifying purchases. These earnings help offset the cost of running this site. You can read our Disclosure and Disclaimer for further info.)
Here are some reasons or times snowbirds prefer renting over buying when experiencing the snowbirding dream.
#1 – You're Trying on the Lifestyle
Snowbirds are a unique breed, and the lifestyle doesn't suit everyone. You might have friends who head south for the winter and think, "I could do that," but should you?
Many first-time snowbirds don't realize the sacrifices they'll need to make to finance the lifestyle. It also takes a great deal of planning and commitment.
Snowbirding isn't the same as taking a vacation.
Buying a home right out of the gate before you've tried on the lifestyle could leave you in debt and in a financial pickle.
Renting your first snowbird season is a good strategy that protects your money and lets you decide without pressure if snowbirding is the right fit for you.
#2 – You're New to the Neighborhood
Some people know exactly where they want to live when they head south for the winter.
They might go to a place where they have fond childhood memories or already have friends waiting for them to round out the gang. Other people aren't as decisive.
Renting the first few years of snowbirding helps you decide what works for you and what doesn't.
For example, you might think you want to settle in an Arizona golf community but quickly find you dislike the desert landscape and don't enjoy being landlocked.
Or, perhaps, you're sure you want to live in a bustling urban environment like Miami, Florida, and quickly discover this isn't the scene for you. You need a more peaceful winter experience.
Renting makes the most financial sense until you decide on your geographic and type of community preference.
#3 – You Have Many Preferences
Speaking of geographic preferences, some people have a long list of places they want to explore. If you fit into this category, buying a property doesn't make sense.
Most people don't have the finances to own homes in several locations. Renting lets you move from one place to another with ease.
Snowbirds who do this find they're better off finding furnished rental properties and working with real estate agents or rental companies that cater to the winter visitor lifestyle.
These rental agencies offer short-term contracts such as three-month, six-month, and even month-to-month agreements.
#4 – The Real Estate Market Is Volatile
No one knows what their future holds. You or your spouse might become ill, and you need to adjust your snowbird plans.
You might have to sell your winter home fast, which could mean you lose money on your investment in a down market.
Considering real estate market volatility should be on any snowbird home-buying advice list.
While buying at the bottom of a down market may mean you get a great deal, the risk of an unknown future is one of the main reasons some people choose to rent.
#5 – You Want to Avoid Home Maintenance Issues
Yes, owning a property can be a wealth-building vehicle, but it can also become a giant money pit. Homeownership comes with hidden costs and unexpected maintenance bills.
Think about what your winter home means to you. Is it a place where you go to relax and rejuvenate?
If so, do you want to spend the time maintaining the property, closing and opening it for the season each time you arrive?
Owning a secondary home isn't cheap. It's a lofty financial obligation. Many snowbirds find the upkeep cost of homeownership in their winter location doesn't support their financial goals.
#6 – Renting Doesn't Waste Your Money
Pro-homeownership advocates argue that renting wastes money because your money isn't going anywhere except into the landlord's pockets.
While it's true renting doesn't get your name on a home title, is it really a waste of money?
Consider this: What happens to your second home when you return to your primary residence? 
Is it going to sit for several months empty, or will you rent it out to summer vacationers? If you choose the latter route, who is going to manage the maintenance and the booking process?
For many people, owning a home wastes more money because the property either sits vacant for several months each year, or they have to pay a service to manage the business side of turning their home into a rental, negating some of the rental income.
#7 – No Estate Planning Worries
Renting a property means you don't have to worry about what will happen to your snowbird property when you die.
Estate planning is complicated enough without adding unnecessary properties to the mix.
#8 – No Property Taxes
Perhaps you'll continue to work while snowbirding; if that's the case, you'll want to speak with your tax advisor about any tax implications of earning income in another state.
However, one tax situation you won't have to worry about when renting is paying real estate tax on a second home.
What to Look for in a Snowbird Rental
When searching for rental property, think about all the amenities and conveniences you need and want.
For example, are you a runner? Make sure the property is near paved trails to make it easier to get in your daily run.
Do you want to have shopping and restaurants within walking distance? Search for properties that are close to these amenities.
You also want to consider different rental property types. Not all properties in warmer locations are geared toward winter visitors.
Some month-to-month properties might cater to business travelers and lack the amenities snowbirds prefer.
Others might be vacation rentals for families and too loud and rambunctious for people who want a peaceful setting.
Final Thoughts
It's exciting to dive into the snowbirding lifestyle. But before you dream too much about the beach house you want to buy, consider all the reasons to rent as a snowbird, especially your first year.
Planning and searching in advance will help you find the right snowbird rental for your lifestyle.
Start viewing potential properties a few years ahead of time to get an idea of what you might like to rent on your first adventure.
Remember renting comes with very few, if any, strings attached. If you get into a community you don't like, nothing should stop you from moving on. That's the beauty of renting.
Next: