Tips for Snowbirds and Seasonal Travelers to Avoid Rental Scams
Every year at the start of winter, snowbirds and those looking to escape the snow migrate toward southern states like South Carolina, Florida, Arizona, and New Mexico. 
This seasonal movement results in many people searching rental listings for winter accommodations in warmer climates.
Unfortunately, the competition for seasonal or short term housing might make sun seekers vulnerable to rental scams.
Nothing will destroy the anticipation of heading south for the winter faster than getting scammed over a vacation rental property. 
That's why snowbirds need to understand how to protect themselves from people who like to steal from others. 
With this in mind, we would like to offer you the following tips to help snowbirds like you and other travelers avoid a fake listing scam or another type of rental fraud.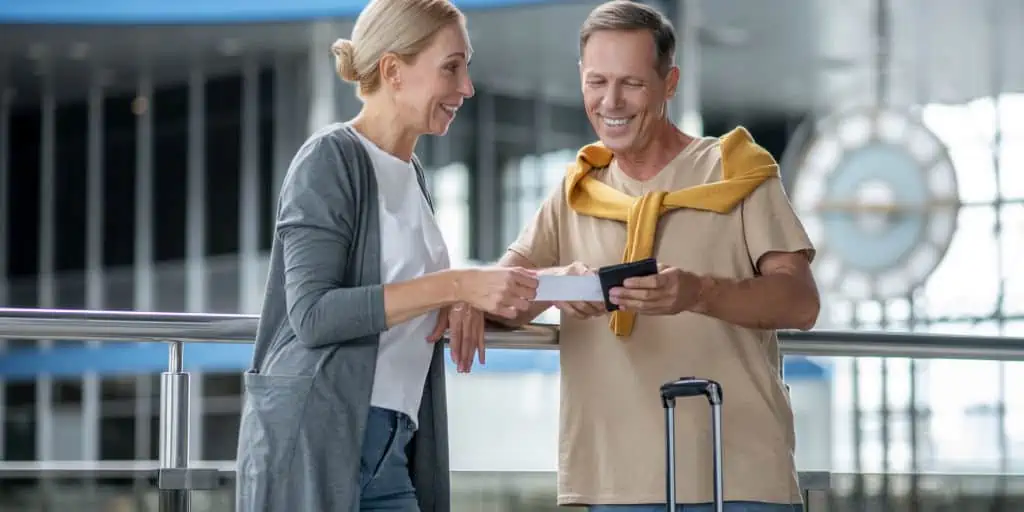 (This page may contain affiliate links and we may earn fees from purchases at no additional cost to you, i.e., as an Amazon Associate, we earn from qualifying purchases. These earnings help offset the cost of running this site. You can read our Disclosure and Disclaimer for further info.)
Rental Scam Avoidance Tips for Snowbirds and Travelers
As you solidify your plans for your vacation or trip south, you need to take great caution to ensure you're renting a property as represented and at the listed price. 
To assist you, we suggest you follow these tips:
Use Reliable Resources to Search for Available Rentals
Verify the Existence of the Property in Question
Review Rental Comps in the Area
Do Some Research on the Person, Property Manager, or Agency Handling the Rental Process
Ask for References
Secure a Formal Rental Agreement or Lease
Use Reliable Payment Resources With Implied Guarantees
Report Potential Scams
Use Reliable Resources to Search for Available Rentals
Unless you have a reliable friend, family member, or other connection who can help you find a rental property for the winter, you will be at the mercy of the resources you choose to search for rentals. 
Temporary vacation rental properties tend to be more expensive on a monthly basis than long-term rentals. This means you may have a substantial amount of money at risk when making your rental choice.
The most reliable resources for rental properties in vacation areas are those with the best reputations while offering certain assurances and guarantees.
Popular destinations have legitimate landlords, real estate agents, and property management companies specializing in short-term rentals.
You might also want to consider popular resources like VRBO, VacationHomeRentals from TripAdvisor, and Airbnb. 
Many of these sites offer rental payment options that provide specific controls and guarantees so you would have recourse should something go wrong.
Still, remain cautious as scammers lurk everywhere, and these popular resources aren't free of fraudulent listings.
To be clear, a great majority of rental property scams come from social interaction on sites like Craigslist. See #1 in this article on Common Craigslist Scams for more details.
Verify the Existence of the Property in Question
Unfortunately, you can't assume a listed property actually exists or is for rent. After all, you wouldn't buy the infamous "swampland" without checking it out first, would you?
Once you find a rental property of interest, you should take steps to verify that the property is available and as advertised for rent. 
You can always use Google Maps to verify the property you want to rent actually is in the stated location. Also, you would be well within your rights to request pictures of the property inside and outside. 
If you know of someone you can trust in the area, you might want to ask them to do a "drive-by" to see if the property matches its description.
Review Rental Comps in the Area
While rental owners have the right to charge whatever they want, you want to ensure that any stated rental rate is competitive. 
You can protect yourself from inflated rental rates by comparing other rent prices in the same area. Be sure to compare to other properties similar in type and size with access to many of the same amenities.
Research the Person (or Agency) Handling the Rental Process
If you go through a rental service, they may have already done a background check on property owners listing rentals with the rental service provider but check to be sure.
If you're independently looking for your rental, you must adhere to a policy of researching potential landlords.
Likewise, they have a right to do a background check on potential renters, especially longer term renters, which might include a credit check or reference checking.
It's worth noting that the most reputable landlords will proceed with the same level of caution as you should be proceeding. 
Scammers don't care who you are; they just want your money. Their intent might become known if they refuse to provide the information you need to check them out.
Searching the email address, phone number, and images associated with a listing can help you detect if the listing is legitimate or spoofed from another listing.
If you find inconsistencies in search results, steer clear of inquiring about the property, but do consider reporting to website owners to help stop rental listing scams.
While you are at it, you should do a property check to verify you are indeed dealing with the actual property owner.
If the person handling the rental process is an agent or representative, you should verify their authority with the real owner, if possible.
Ask for References
Once you have located a potential rental unit and landlord or leasing agent, you would be well within your rights to seek references from prior renters.
Previous renters can tell you about the property and what it was like to interact with the landlord.
If they won't provide a reference or any references have derogatory comments that seem legitimate, you should take a "hard pass" and keep looking.
Secure a Formal Rental Agreement or Lease
When you're seeking a place to rent for a period of time, you should never accept a property without a formal lease or rental agreement. It's the only way to legally protect yourself from "bait and switch" scams. 
At a minimum, your rental contract should include:
Rental duration (specific dates)
The payment amount + deposit requirements (refundable or non-refundable)
The desired payment date and payment method
Terms and conditions for refunding a holding deposit and/or security deposit
Stated responsibility for property maintenance and utilities
Any other rules for the property
Remember, the more detailed the lease agreement, the less likely you will get scammed over misunderstandings.
Use Reliable Payment Resources With Implied Guarantees
As a rule of thumb, never pay for a vacation rental with cash. Legitimate landlords and agencies do not need to stay anonymous.
Instead of paying with cash, choose payment options with tracking capabilities and specific guarantees. 
While you can usually pay by check or wire transfer through your bank, the bank will likely offer no recourse against a scam. For a little extra protection, you might want to pay by credit card (if acceptable) or through an online payment service provider like PayPal. 
These kinds of payment options will usually help you if there's reason to believe you are a scam victim.
Report Potential Scams
Upon realizing you're being scammed or someone is trying to scam you, your immediate response should be to report such fraudulent activities to the website you found the listing on (i.e., Zillow, Facebook Marketplace, Airbnb) and possibly to law enforcement. 
As a snowbird, you're part of a unique community of travelers. This means you can protect other prospective renters from becoming a victim by reporting scammers to help get them shut down.
This is something you would like to think other seasonal travelers would do on your behalf.
Final Thoughts
Consider leaving a positive review whenever you have an enjoyable vacation renting experience. People who treat you right deserve your future support as a reliable reference.
Still, don't let yourself be fooled by s rental listing with glowing reviews.
Scammers go to great lengths to post listings on several online marketplaces for rental properties that aren't for rent or don't exist.
They'll also pressure you by warning that the property will rent very quickly if you don't make a decision.
Always double check the legitimacy of any rental advertisement before signing any agreements or paying any fees to help prevent you from falling victim to a scam. 
Remember, deals that sound "too good to be true" – are usually scams. If you cannot verify who owns the property or the price is well below local rental market comps, it's probably not a legitimate listing.